Black Generations United: Generations United
We are thrilled to announce that the Youth Village has teamed up with the Afro-Caribbean Business Network (ACBN) to strengthen an ecosystem for Black entrepreneurs.
The Youth Village, in partnership with ACBN, is hosting a series of FREE events to bring different generations of Black entrepreneurs together to support one another in their ventures and to strengthen an ecosystem of Black entrepreneurs. This project is funded by the Government of Canada through the Federal Economic Development Agency for Southern Ontario (FedDev Ontario).
We invite you to join us in attending our first event, Black Entrepreneurs: Generations United on Wednesday, June 29 at 7:30 PM EST.
This event will provide an all-Black space for intergenerational conversations among young and mature Black entrepreneurs in southern Ontario.
Here's what you can expect:
Hear from keynote speaker, Ginelle Skerritt, and intergenerational business partners, Keicia Campbell and Shantel Sinclair;
"Hot tips" for successful entrepreneurship;
Learn about the power of generations uniting;
All-Black space for generations to share knowledge;
Network and build connections to start or grow your business; and,
The opportunity to win door prizes.
The first 40 people to register will be entered into a draw to win* a prize to support your entrepreneurial work.
This is an event you don't want to miss!
*registrants must attend the event to be eligible to win.
Youth Village has received funding from the Supported Black Business Initiative.
FAAB Inc. has been hired by the Youth Village to organize the Intergenerational Conversations Project and are supporting the tech needs for the event, Black Entrepreneurs: Generations United.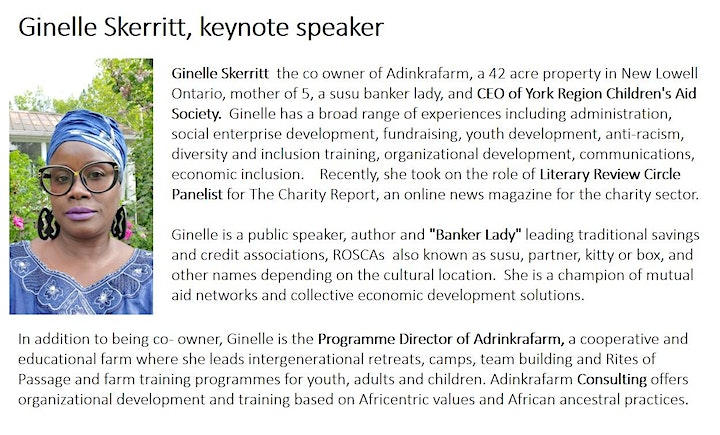 About The Youth Village and the Afro-Caribbean Business Network Collaboration
The Youth Village develops, leads and expands opportunities for intergenerational conversations among Black entrepreneurs. Our aim is to cultivate a network of entrepreneurs from different generations that can support each other to establish and grow successful businesses, expand their network, increase each other's competence and strengthening Afrocentric cultural identity through community building activities and bidirectional knowledge exchange. We work with entrepreneurs from ideation to full business development.
The Afro-Caribbean Business Network's objective is to provide Black businesses with the resources they need to start, grow and scale up. The goal is to ensure that their network of businesses are prosperous—and part of the fabric of Canadian business for years to come.
ACBN's network encourages the pursuit of entrepreneurship and developing connections to help business owners stay engaged during their entrepreneurial journey and leave a lasting legacy.
Together, the Youth Village and ACBN are collaborating to strengthen an ecosystem for Black entrepreneurs. Within the ecosystem, the Youth Village is focusing on Black youth ages 18 – 29.